Giving families peace of mind is at the heart of everything we do at Tinybeans and so we wanted to share our commitment to you and your family:

You own your photos & memories at all times.

You control who can access your memories.

We will never share your personal information.
Thank you for being a part of Tinybeans and trusting us with your precious memories.
Love, The Tinybeans Team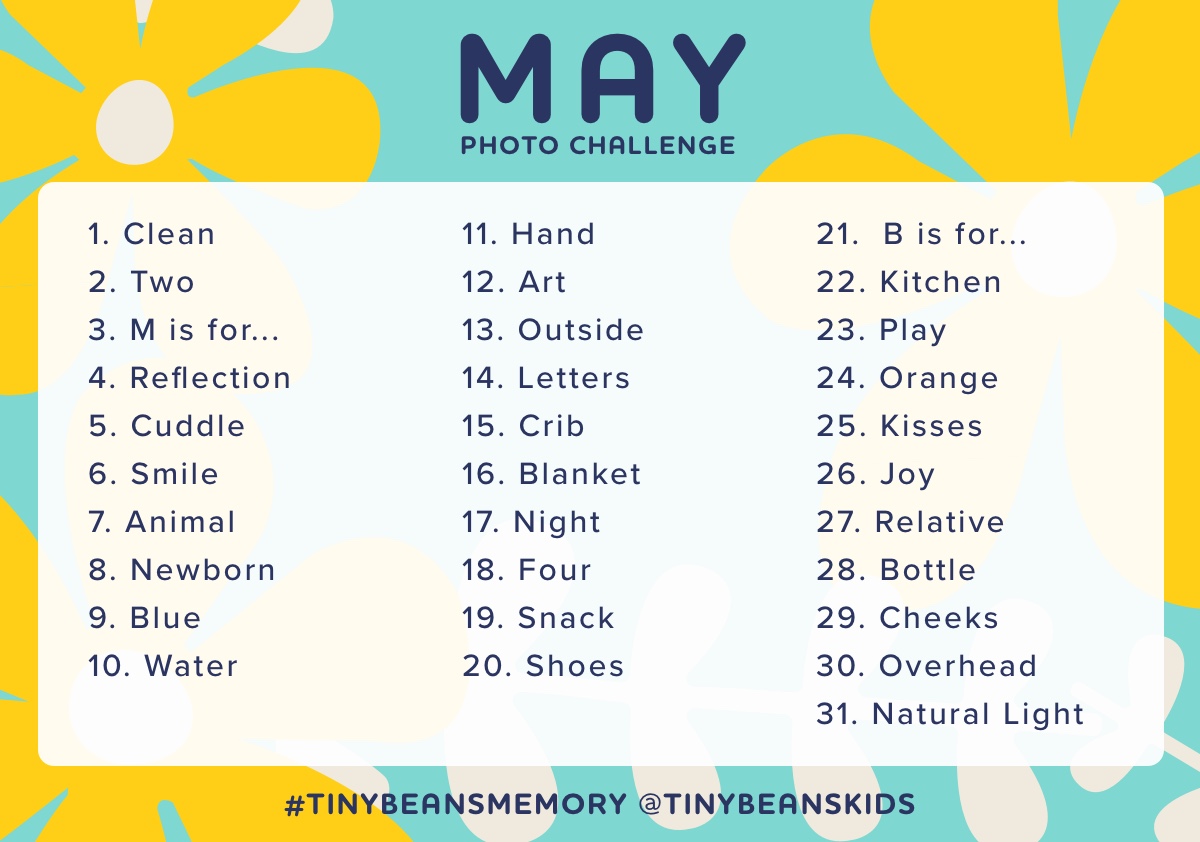 We're using the month of May as a chance to appreciate the little things. This month's photo prompts are meant to inspire you to pay attention to the tiny details and soak up every moment in the process. If you want more photo inspiration and see how other parents follow the prompts, check out our Facebook group, Tinybeans Memories.

Need quick photo inspiration? This easy trick will help you take better pictures of your little one.

Nothing brightens our day quite like moments spent with grandparents.

Tinybeans turned six years old! To celebrate, we asked our Tinybeans HQ members about the happiest part of their day at work.
On May 13th, mom is the star of the day, but that doesn't mean the rest of the family can't have a great time as well. Switch up your traditional plans and try one of these 5 super fun Mother's Day ideas the whole squad will enjoy. Mom will be surprised, you will score major creativity points, and the kids won't be complaining that they have to put their napkins on their laps.



Tinybeans – 25 W 36th Street (5th Floor), New York, NY 10018
Tinybeans – 1/26-28 Wentworth Avenue, Surry Hills, NSW 2010
Unsubscribe from this list